21.12.2022
Waterfall is among the best!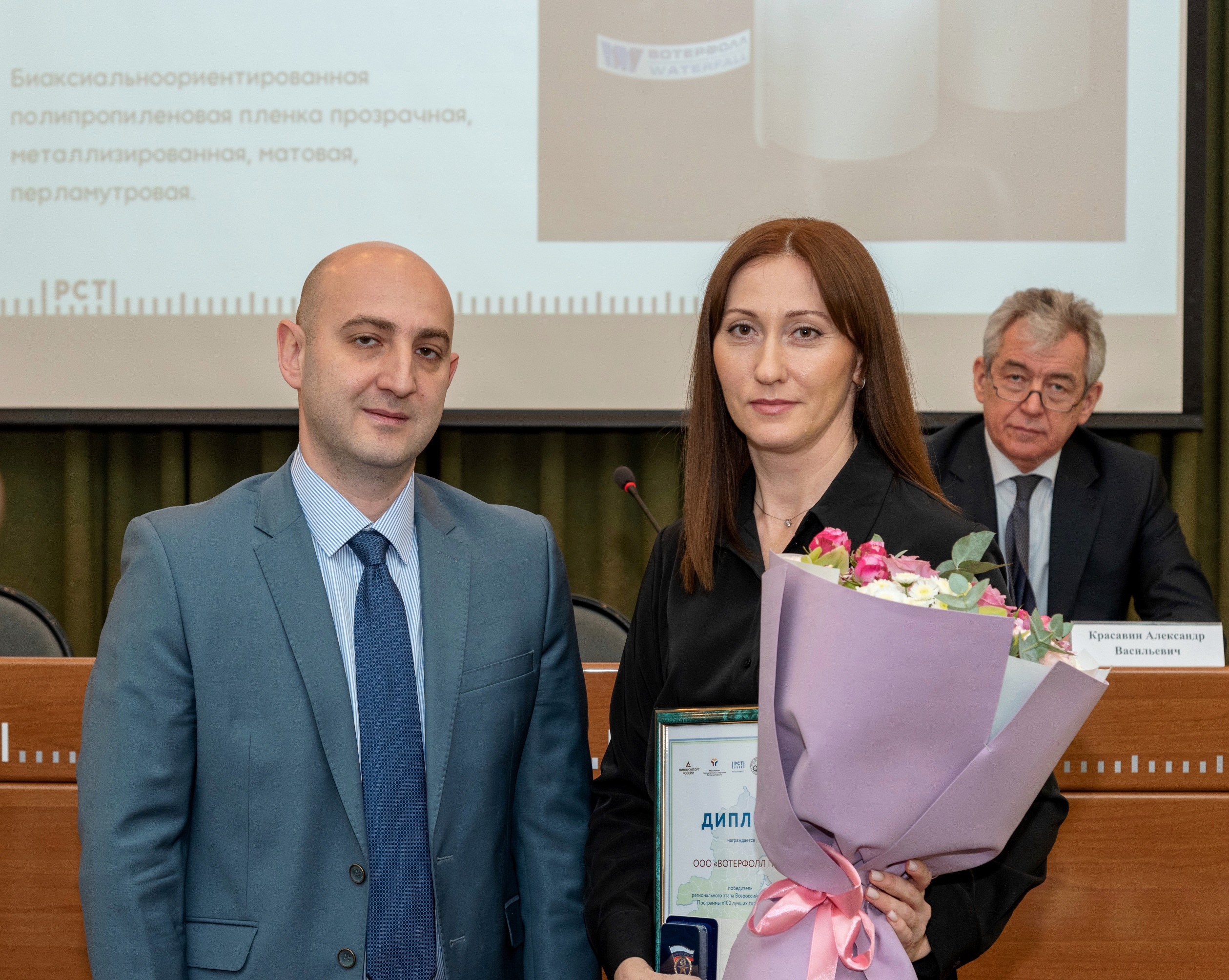 Based on the results of work in 2022, the company "Waterfall' has traditionally confirmed the advantages of its products in the field of quality.
The title of laureate of the All-Russian contest "100 Best Goods of Russia" was given to all the main types of produced biaxially oriented polypropylene film – transparent, metallized, matte and pearlized.
During the award ceremony, Tatiana Shtrom, a leading technologist of the enterprise, was also awarded with the honorary sign "Excellent Quality Worker" – for achieving high results in improving the quality and ensuring the safety of domestic products.