26.06.2019
Waterfall Company – among the best exporters of the Don region as of year-end 2018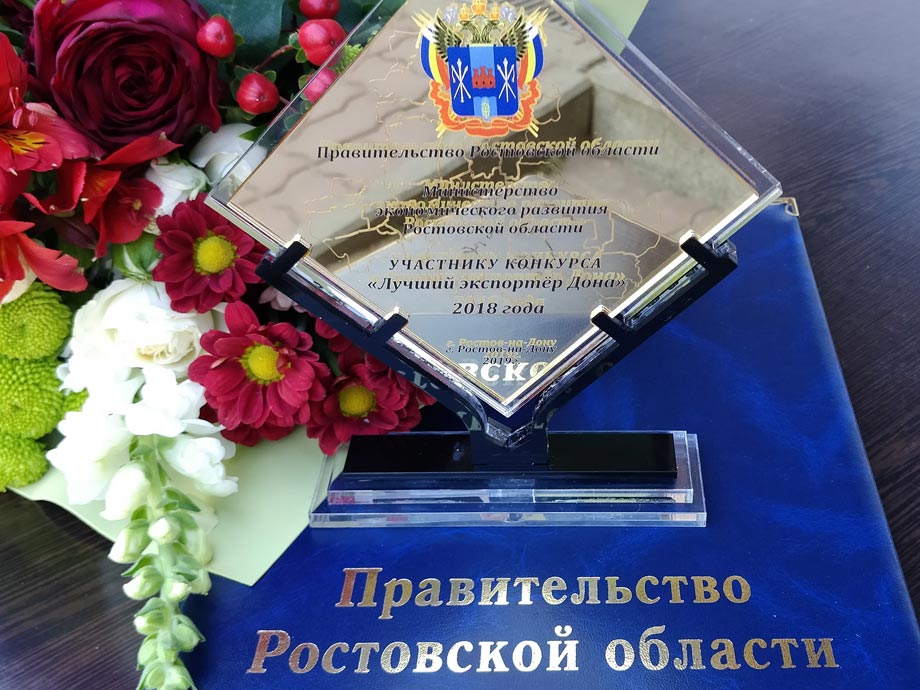 Within the framework of the annual contest "The Best Don Exporter 2018", the team of Waterfall Company was awarded for a significant contribution to the expansion of foreign economic relations of the Rostov region, the development of regional production and high professional culture.
The ceremonial summing up of the competition was held at the regional forum "Exporter Day", organized by the Ministry of Economy of the region. The government officials and large financial business executives, leading entrepreneurs and experts discussed the issues of system development of the infrastructure supporting the foreign economic activity of don enterprises, aimed at expanding the geography of export deliveries and increasing the share of exports in sales.
Products of Waterfall Company are exported to 15 countries of the near abroad and Europe. The share of export of finished products of the enterprise to the countries of Europe and the CIS in the total volume of sales is 38%.
Waterfall Company (part of the Megapolis Group diversified holding) is a high-tech enterprise manufacturing 30 types of biaxially oriented polypropylene film (BOPP film). Production capacity is 60,000 tons per year.